Recreational Marijuana Regulations
It's no dream. On January 1st recreational marijuana will be legal in the state of California. With the passage of Proposition 64, Californian voters passed legislation to allow marijuana to be purchased and consumed by anyone over 21 years of age. It also allowed for the cultivation of up to 6 plants per residence and the consumption of the marijuana produced by these plants. However, don't kid yourself into believing that on 'day one' you can mosey down to your neighborhood pot store, throw down some cash and go home with your favorite strain. Aint going to happen.
This week state regulators released rules governing this burgeoning multi-billion-dollar industry, all 276 pages. Moreover, despite the fact that California has an extensive Medical Marijuana network, new regulations are making significant changes to growing, harvesting, retailing and permitting the happy weed.
California regulators, including the Department of Food and Agriculture for cultivators, the Department of Public Health for manufacturers and the Department of Consumer Affair's Bureau of Cannabis Control, did what regulators do best. They wrote volumes of rules governing the recreational marijuana business, and the following list is just a glimpse of Cali's rules:
Cannabis businesses cannot be within 600 feet of a school or youth center;
Shops have to close by 10 p.m. and need 24-hour video surveillance;
Edible products must be produced in serving sizes of no more than 10 milligrams of THC.
Pot must be delivered by car and truck only. No drones, rail, aircraft, watercraft, rail or 'human-powered vehicle';
Shopkeepers will only be allowed to give free cannabis products to medical patients or their caregivers;
A special license will be needed to host a cannabis event;
Through July 1, you can still sell untested products, but they need to be labeled as such;
You can advertise your goods, but only in outlets where at least 71.6 percent of the audience is reasonably expected to be 21 years of age or older;
Product labels shall not be decorated with cartoons or any other marketing that targets kids;
Pot growers and manufacturers cannot use the term 'candy' in any of their brandings;
Businesses can not mix pot with alcohol, nicotine, caffeine or seafood;
Products cannot be (made) in the shape of a human being, animal, insect or fruit.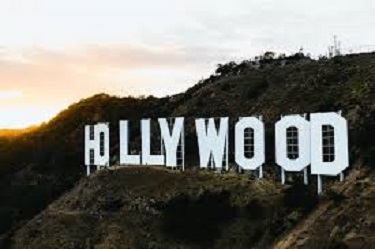 Where will it be sold
Not every city in California is welcoming the sale of recreational pot. Los Angeles approved rules governing the sale of recreational marijuana, joining San Francisco, San Diego, Oakland and San Jose. However, Riverside, Fresno, Bakersfield, Pasadena, and Anaheim have decided to opt out for now. They will play a 'wait and see' game and revisit it in 2018. Los Angeles is poised to become one of the hottest marijuana markets, but it will take months maybe even a year before a majority of the state has access that is less than a half-hour drive away.
Medical weed has been legal since 1996 in California, but voters finally approved recreational marijuana in 2016, and it is set to take effect on January 1, 2018. Los Angeles alone expects up to $50 million in tax revenue from recreational sales next year; the city made $21 million in taxes on the medical marijuana industry in 2016.
Pot Banking
States that have already legalized marijuana are finding it very difficult to manage their finances. Banks are very uneasy with doing business with the marijuana industry for fear of retribution from the Feds. Some retailers have even investigated Bitcoin and a small few are actually trying this as a solution to a very thorny problem.
California has a possible solution and could be the first of its kind in the nation. Talks have been underway between the state, banks and federal regulators on a plan to allow banks to serve a marijuana market that is expected to grow to $7 billion annually by 2020.
The banking proposal would be to designate one bank as a central bank that would hold accounts from other banks that are doing business with marijuana firms. When a pot retailer wants to pay a distributor for a crop, the transaction will go from the retailer's bank through the central bank, which would instantly clear payment through the distributor's bank.
This banking setup will allow for:
greater oversight
filing of suspicious activity reports
tracking the number and scope of transactions
federal government special restrictions followed
Today transactions are all cash for the customer as well as the retailer, grower, and distributor. If California can execute on this banking plan, you may soon be able to buy your product with a credit or debit card. The retailer will also use the banking system eliminating the large amounts of cash sitting n their shops just ripe for robbery and violence.
Jobs, Jobs, Jobs
One of the things to blossom in California's emerging pot industry is not green and leafy; it is government jobs. The state is looking to hire hundreds of new government positions by 2019 intended to bring order to the legal pot economy. Some of the jobs are high-level scientific jobs, others are to run background checks on storefront sellers who want government licenses. Thousands of additional jobs are expected to be added by local governments as well. Last January, just 11 full-time workers were part of what's now known as the Bureau of Cannabis Control, the state's chief regulatory agency overseeing the pot market. Now, it is more than doubled, and by February the agency expects to have more than 100 staffers.
Final Thoughts
If your planning on doing some California Dreaming be sure to do a lot of California Planning. Do your homework and check out where recreational marijuana dispensaries are located and if they are ready to sell. Browse the Leafly website for up to date dispensary information. They will point you in the right direction for where the recreational marijuana dispensaries are, what they sell and who is open for business. Lastly, California's stiffer regulations and testing requirements will be phased in next year. Dispensaries will be working on a 6-month permit allowing them to sell untested weed as long as it is marked.  Is it Buyer Beware or overhyped. One retailer thinks it is funny and states that we have been smoking weed for 30,40,50 years and it has never been an issue.