So you head down to your local purveyor of wine and spirits and enter the store only to be confronted with a maddening assortment of adult beverages. Craft beers from just about every state of the union, International brews the likes of Guinness, Heineken and Corona and what I call novelty drinks like Root Beer, Cream Soda and Hard Iced Tea. And that's just the beers. There are multiple aisles of wines from many different countries and areas of these United States with variety's ranging from a Chardonnay from Napa to a Cabernet Sauvignon from Sonoma. France, Italy. Chile and New Zealand to name a few the selection can be mind boggling. And if that's not enough another class of drink is headed are way.
Pot infused drinks. Let me say that again – Pot Infused Drinks will be the next big adult beverage and some of the biggest alcohol distributors and brewers are trying to get first mover advantage in this new opportunity for growth. The Wall Street Journal reports that Constellation Brands, the US distributor of Corona beer is chasing a new type of buzz. They have agreed to purchase a 9.9% stake in Canopy Growth, a Canadian marijuana company, and plans to work with them in developing cannabis infused products for sale in Canada and the US. It is expected that such infused products will be legal for sale in Canada in 2019 but Constellation doesn't plan to sell in the US until it is legalized Nationwide. Canopy Growth is currently selling buzz inducing soda's, coffees and elixirs in states in the US that have legalized marijuana and in some foreign countries that have legalized marijuana.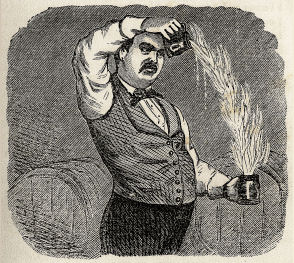 As marijuana becomes legal in the United States and around the world consumers of wine, beer and spirits will have another option. A glass of wine, bottle of beer, a shot of liquor or a pot-infused drink. For Brewers and Distributors they will need to act now and keep a close eye on this changing landscape. They not only have to address the desires of a new customer looking for a new product but also keep an eye on their bottom line and any possible threat to their mainline business.
And what about cannabis infused wine?