Medical Marijuana
People on both sides of the Marijuana Legalization Agenda agree that Medical Marijuana can be used successfully in the treatment of some medical conditions. Terminal cancer and other terminal illnesses seem a likely place to not only use this drug compassionately but could also be an excellent opportunity for study as well. PTSD, seizure disorders, MS and Muscular Dystrophy also appear to fit the bill for medical marijuana use. What about the many other physical conditions where chronic pain is the norm and pain relievers like Percocet, and other opioids are the prescribed anecdote.
In New Jersey, Medical Marijuana was born in 2011 with the passage of the New Jersey Compassionate use Medical Marijuana Act (CUMMA). The 1st few lines of CUMMA state the following from the Academy of Sciences' Institute of Medicine:
"Modern medical research has discovered a beneficial use for marijuana in treating or alleviating the pain or other symptoms associated with certain debilitating medical conditions"
With this declaration, NJ crafted a protocol to treat certain medical conditions with Medical Marijuana.
Medical Conditions
From the very beginning, NJ's Medical Marijuana Program was one of the most restrictive programs of the more than 29 state programs around the country. Doctors were hesitant to join the program, patients found it difficult to find an eligible doctor, and eligible medical conditions were very restrictive. Here is a list of New Jerseys approved debilitating medical conditions:
Amyotrophic lateral sclerosis
Multiple sclerosis
Terminal cancer
Muscular dystrophy
Inflammatory bowel disease, including Crohn's disease
Terminal illness, if the physician has determined a prognosis of fewer than 12 months of life.
The following conditions apply, if resistant to, or if the patient is intolerant to, conventional therapy:
Seizure disorder, including epilepsy
Intractable skeletal muscular spasticity
Glaucoma
Post-Traumatic Stress Disorder (PTSD)
The following conditions apply, if severe or chronic pain, severe nausea or vomiting, cachexia or wasting syndrome results from the condition or treatment thereof:
Positive status for human immunodeficiency virus
Acquired immune deficiency syndrome
Cancer
California's Medical Marijuana Law – Proposition 215, on the other hand, progressed very differently and was much less restrictive than NJ. Patients in California diagnosed with one of the following medical conditions were allowed into the program and Physicians recommended marijuana for hundreds of indications, including such common complaints as insomnia, PMS, post-traumatic stress, depression, and substance abuse. Here is a list of California's approved debilitating medical conditions Medical Marijuana:
Anxiety
Arthritis
Cancer
Chemotherapy Side Effects
Chronic Pain
Fibromyalgia
Glaucoma
HIV-AIDS
Migraine Headaches
Multiple Sclerosis
Radiation Therapy Side Effects
And,any other chronic or persistent medical symptom that substantially limits the ability of the person to conduct one or more major life activities (as defined by the Americans with Disabilities Act of 1990) or, if not alleviated, may cause serious harm to the patient's safety or physical or mental health
Two different states and two very different Medical Marijuana Programs. Moreover, if we look at the other states that have legalized medical marijuana, we will find similar differences in medical conditions, process, and protocols. In the case of California, its somewhat moot since recreational marijuana will be legal in January and everyone there can get their medicine (marijuana) for any condition they like. Similarly, New Jersey may follow in 2018.
Transportability
Medical conditions are not the only differences in Medical Marijuana Laws across the various state programs. Another rather tricky rule is the transportability of medical marijuana out of the state of origin. Medical marijuana patients may face federal and local charges of transporting marijuana if they cross state lines with the drug. These charges are true even if the states between which they are traveling allow medical marijuana.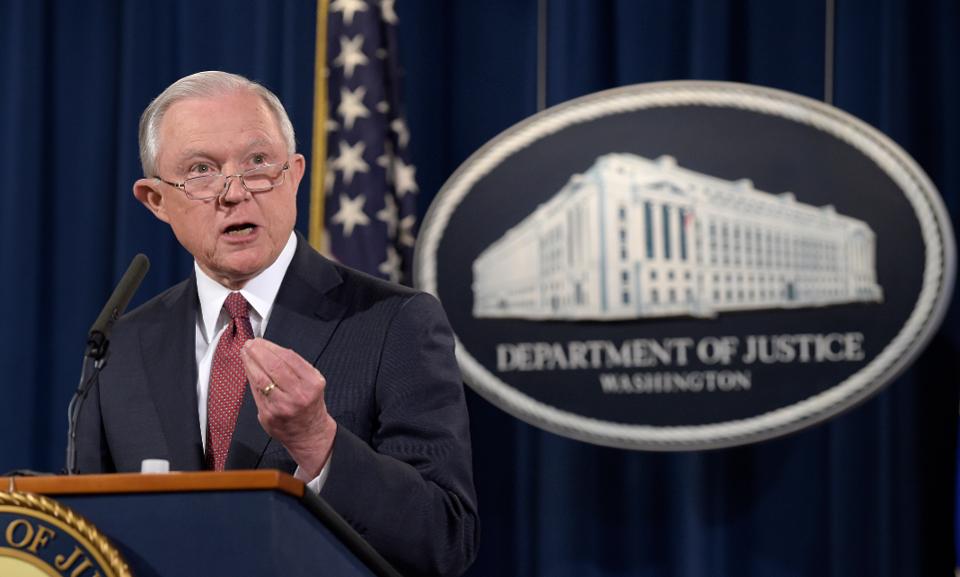 It is still against federal law and a felony offense to transport marijuana across state lines, even if the person doing so is an approved medical marijuana patient. Transporting marijuana on an airplane, even between cities in a medical marijuana state, also may lead to federal drug-transportation charges. Some states honor medical marijuana prescriptions obtained in other states, but this does not provide for transporting marijuana across state lines.
Alexis Bortell, the 12-year-old who uses medical marijuana to control her seizures has filed a lawsuit against U.S. Attorney General Jeff Sessions regarding medical marijuana legalization. Because of the Federal Legal restrictions, she is unable to return home to her native Texas to visit her family.
Even Internationally there is no one size fits all. As Ottawa moves to legalize recreational marijuana Canada is taking pains to remind people that unauthorized importation of pot remains illegal. Travellers will be routinely asked whether they are bringing marijuana into the country and signs will also be posted at all major ports of entry.
Research
Research of marijuana in this country has been very inadequate. Because cannabis is still a Schedule 1 Drug, it is challenging for companies to investigate it in any meaningful way. The FDA, DEA, and NIDA (National Institute on Drug Abuse) all play a role in allowing an approved researcher access to federal funding and federally-provided marijuana. Moreover, The approval process for doing any manner of research on marijuana is lengthy and very complicated. We need more extensive Marijuana testing to understand the efficacy of this drug as applied to medical conditions and we need our government to either assist with the process or get out of the way.
Case in point. Currently, all marijuana slated for research is grown at a single facility at the University of Mississippi and overseen by NIDA. No one knows how much marijuana the University is growing? What strains of marijuana? What potency? What quality seed? Growing and harvesting techniques and so on. The pot on the street today is of a much greater quality than it has been in anytime and researchers want to use the best samples as possible to do the best and most relevant research.
So the DEA last year decided to expand marijuana research and began accepting proposals from growers to allow researchers to purchase cannabis for research from other than the UNIV of Missippi. The DEA received multiple applications from growers, but as of today, The DEA has selected no additional grower. Reason. DEA officials said they need the Justice Department's sign-off to move forward, and so far, the department has not been willing to provide it. The Justice Department under Attorney General Jeff Sessions has effectively blocked the Drug Enforcement Administration from taking action.
The FDA
Moreover, where is the FDA in all of this? Here is an excerpt from the FDA'a website answering the question "Is Marijuana safe for Medical Use? The FDA has not approved any product containing or derived from botanical marijuana for any indication. The FDA has not found any such product to be safe or effective for the treatment of any disease or condition. Study of marijuana in clinical trial settings is needed to assess the safety and effectiveness of marijuana for medical use. Moreover, as noted in the previous paragraphs, clinical trials are being stymied by the Justice Department. How can we be so far along with Medical Marijuana Legalization and almost five years into recreational Marijuana Legalization and not one product for sale has any FDA approval.
The agency has received reports of adverse events in patients using marijuana to treat medical conditions. They will continue to monitor these events for any safety signals attributable to marijuana and marijuana products, with a focus on serious adverse effects associated with the use of marijuana. Bottom line. Since the FDA does not do clinical studies, no FDA approvals of marijuana products will occur until valid studies are authorized, completed, submitted and approved by the FDA.
Workplace Issues
Very similar to the problems associated with transporting Medical Marijuana to another state are employees use of Medical Marijuana on the job and employee testing for marijuana use. As far as testing for marijuana use Marijuana is different from alcohol. Marijuana can be detected in the body for weeks after an individual has used it. An employee could use it on the weekend and still test positive at work the next week, even when he or she is no longer impaired. The situation raises some interesting questions, particularly about whether employers can fire employees for using marijuana legally while off duty. In California, it is good news for the employers in that they can maintain the drug-free policies that they had for years. Even though it will be legal to use recreational marijuana if they use pot, they run the risk of losing their jobs if the test positive for marijuana use. Same thing goes for job applicants. If the post-offer drug test turns positive, the hire is likely to fall through. A clear communication channel between employer and employee will be needed to keep the workplace drug-free and keep employe risks to a minimum.
As far as Medical Marijuana in the workplace the laws are somewhat vague. In a groundbreaking case in Massachusetts that will probably have implications outside the state the Massachusetts Supreme Judicial Court ruled "that marijuana used for medicinal purposes is just as lawful as other medications used by employees and should be treated as such." "If someone is taking medication and can perform the essential job functions; is not impaired on the job; and is ready, able and willing to work, the employer must engage in an interactive process and provide a reasonable accommodation unless that accommodation would cause an undue hardship for the employer."